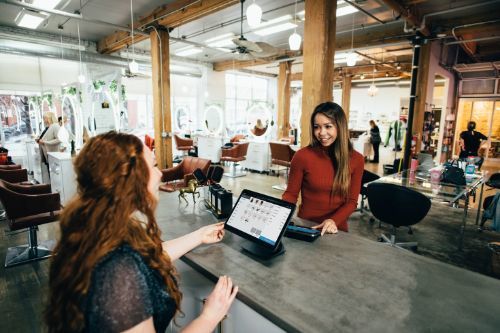 We've all been there. Something goes wrong with a product or service you're using and you need help. Of course, the people in charge can't help you or really don't want to. They're busy, they're not interested or they just really don't care. Whichever it is, everything seems to fall apart and you're left alone to pick up the pieces. We all know this as terrible customer service.
On the flip side are those experiences with great customer service. The business and its employees go above and beyond your expectations and do so with a smile and positive attitude. Customer service can make or break a business. Just how influential is it, though? Today we're taking a look at the power of great customer service.
Customers give reviews.
One of the most important aspects of customer service are the reviews customers provide. The power of reviews comes most into play when we look online. There are reviews online for businesses, page commentaries and especially social media sites. Facebook, Twitter, LinkedIn and Instagram posts are filled with satisfied and dissatisfied customers airing their experiences across the internet. 
And, as we've begun to see over the past several years, these reviews are taken seriously by their readers. According to the Harvard Business Review, nearly 50% of customers who had a negative service experience have told over 10 people about it. These reviews matter and they influence the potential for new customers.
Customers talk with friends.
Many customers who have good customer service experiences will share this with others. This means even outside of the Internet world, customers are talking with their friends and family about their interactions with businesses. For companies who provide great customer service, this is quite literally free marketing. 
If other individuals hear how great their friends or family were treated, they're more likely to check out the business for themselves. Survey Monkey found that if customers have a "very good" or "excellent" service experience, 97% of them are "very" or "extremely" likely to tell friends and family about it. Customer service is powerful because it goes beyond just immediate customers, but spreads into more and more of their personal circles. 
Customers can be retained.
The White House Office of Consumer Affairs found it's six to seven times more expensive to attract a new customer than to keep an existing one. Once a business gains a new customer, customer service is vital to retaining the client and keeping him or her happy. 
How do we retain customers? By listening to their problems, empathizing with their experiences and truly working to solve the issue quickly and efficiently. Put yourself in the client's shoes to really understand their frustration and work to overcome it.
Customer service is a powerful tool, which can draw in new customers or push potential clients away. For any business to thrive and grow, customer service should be at the forefront of its mission. The next step: how can you focus your efforts to improve customer interactions?