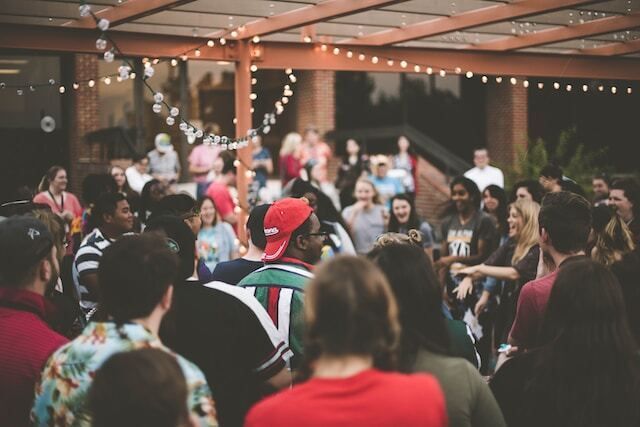 When it comes to marketing for your business, there are a lot of bases to cover. Is your website content up-to-date? Do you have active social media pages? How is your brand representing your business to the community?
But one thing which is often overlooked is event sponsorship. Whether it's sponsoring a one-time event, a local sports team or a series of promotions, sponsorship is a great way for your company to market itself in the community. Still not sure? Check out these five reasons your business should start sponsoring an event.
1. Media Exposure
Nothing quite gets your company's name out there like the media, and event sponsorship is an easy way to do just that. Big companies who sponsor events like the Olympics, The World Cup and March Madness know that sponsorship works better at marketing than taking out a page ad in a local newspaper or magazine. When the news covers local events in your area, your business name is shared, and people are more likely to come in and convert to customers.
2. Positive Image
Event sponsorship promotes your business in a positive image and shows your company cares about different causes. You get the benefit of having your name and image in the limelight, with none of the worry of running the event. Not to mention, companies which sponsor events make a positive contribution overall, which customers and potential clients take due note of. You can promote your image and showcase your company in a positive light through sponsorship.
3. Affordability
Advertisements on television and in local print or radio announcements can be expensive. In a typical marketing strategy when these promotions are paired together, the overall price can wind up pretty hefty for your business, and the running time frame is often short-lived. But with event sponsorships, you get to negotiate how much you spend. Sponsorship gives you the same amount of promotion for your business at an affordable price, and even gets it out there to a more targeted audience… 
4. Targeted Audience
Sponsorship allows your company to promote itself to a specific, targeted audience which is aligned with your ideal customer. Before you sponsor an event or organization, do some research into what it stands for and who it would reach out to. If its supporters are people likely to engage with your business, take action! You get the opportunity to reach out specifically to a set-amount of people already interested, rather than other advertisements which cast a wide net with not as much return on investment.
5. Build Relationships
Through sponsorship, your business builds relationships in the community: with other organizations, other companies and most importantly, with potential consumers. When your business builds relationships, it thrives under client leads and new customers. Promote your product or service in a friendly way by showing the softer side of your business: the sponsoring relationship side.
Marketing your product or service can be tricky, but it doesn't have to be. When it comes to promoting your business, consider sponsoring an event or organization in your local community. Not only will your profits thrive, but you will encourage goodwill among those around you.